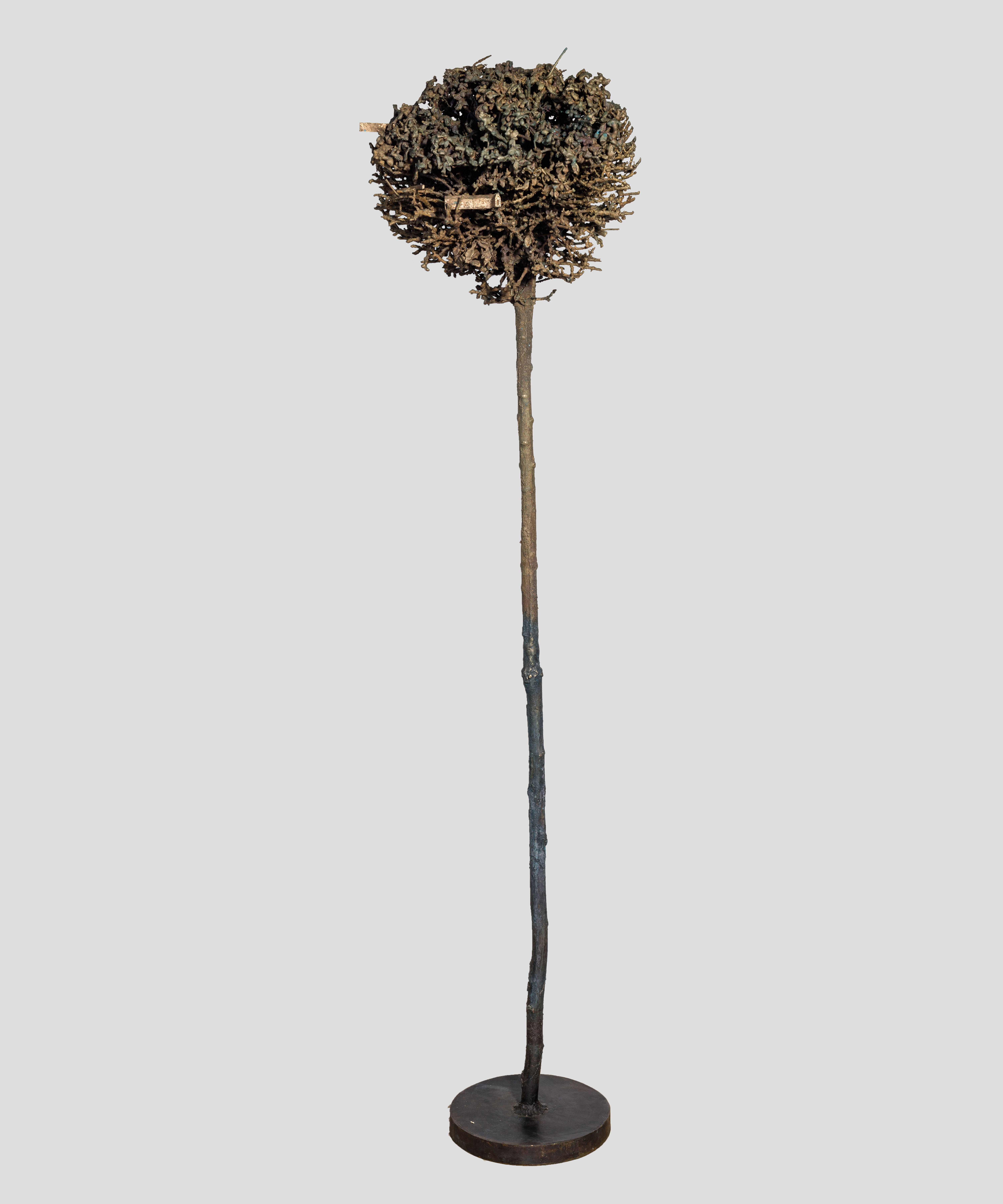 John D. Antone
Tree with Human Heart

On view May 18-September 1, 2017
OAS AMA Loggia
201 18th Street NW
Washington, DC 20006

Opening Program: Thursday, May 18 at 12 noon

The OAS AMA | Art Museums of the Americas proudly presents a sculpture by John Antone, on view in the OAS AMA's loggia from May 18-September 1. Antone's work mixes bronze and direct-casted tree branches and leaves, addressing connections between people and their environments.

As part of the OAS's Secretariat of Hemispheric Affairs, AMA aims to highlight the four OAS pillars-- democracy, human rights, security, and development—through the visual arts of its member countries. An outstanding artist of the United States, John Antone returns to the OAS for the second time after his solo exhibition "Grassman" at the OAS AMA Sculpture Garden first turned heads in 1993. He also participated in the Washington Sculpture Group exhibition Across Borders / Sin Fronteras that showed at the AMA in 1994. His deeply personal works are connected with the surrealistic fragments of dreams. With "Tree with Human Heart," Antone continues to expound on his classic trope of birthing sculpture as "a process that starts to make Tree with Human Heart." He finds harmony between the natural world and human beings' internal workings. He sources human dreamscapes to speak more outwardly to concerns of humanity's footprint on our planet and sustainable development, critical concerns of the OAS and the international community. According to Antone, "peace, harmony and freedom are awaiting for us to discover in each other and our world through contemplation of what is beautiful." Also on view, his houses series are surrealistic in how they each present a structure that is by all appearances a house, but with unnaturalistic curves similar to those of a fruit, once again blurring lines between the human imprint and the earth that we inhabit. 
---
---